Een ei hoort erbij. Bedankt voor die blöemen. En een lekker luisterijke Paasei-lijst om deze zalige dagen mee af te sluiten:
Jesus Christ Superstar (de musical) – Superstar
"Every time I look at you I don't understand 
Why you let the things you did get so out of hand. 
You'd have managed better if you'd had it planned. 
Why'd you choose such a backward time in such a strange land? 
If you'd come today you could have reached a whole nation. 
Israel in 4 BC had no mass communication. 
Don't you get me wrong." 
z.o.z.
Niet Schieten! – Hangen

Audio clip: Adobe Flash Player (version 9 or above) is required to play this audio clip. Download the latest version here. You also need to have JavaScript enabled in your browser.

Tori Amos – Crucify

Audio clip: Adobe Flash Player (version 9 or above) is required to play this audio clip. Download the latest version here. You also need to have JavaScript enabled in your browser.

AKA The Junkies – Konijntje
Aretha Franklin – I Say a Little Prayer ("every morning when I wake up")
De Ultieme Paas Klassieker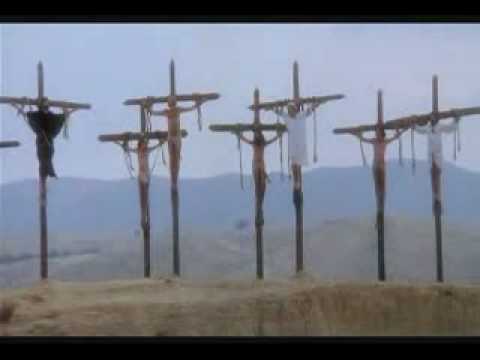 En zo komt er weer een einde aan een paar zalige dagen.